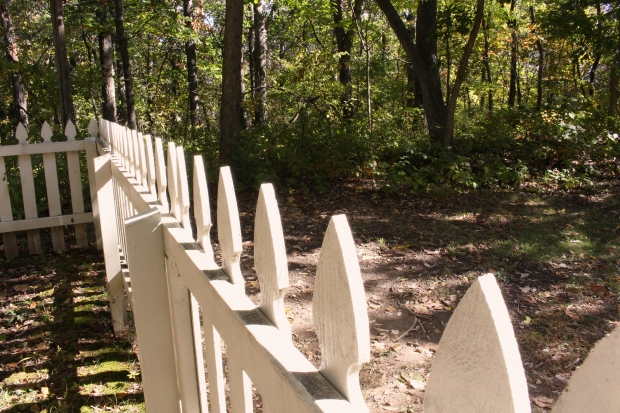 When you aim for a garden that is both beautiful and functional, there are many different factors you have to consider and look into. Yes, a garden may be a simple extra space but it will need a lot of planning and work to come up with one that is of your dreams.
One of the many aspects of good garden design is the installation of fences. Fences provide the utmost protection and privacy, especially when done and maintained well. Now, a common material for them is wood. There are special types that are definitely strong and durable, making them ideal for fencing. They are also rather inexpensive, good for those that are looking for cost-effective ones. With wood, they can easily be transformed and shaped as well.
Whether you are one to DIY or Do It Yourself, or one to hire professionals, here are some wooden fence design ideas you can try out for yourself:
Picket Fence

For those with a low budget, you can go for a picket fence. This is also good if you are looking for that cute cottage charm because they are pretty clean and sleek. They can be either short or long, depending on your preferences. They are best for plant and flower beds. They have pointy tops so they surely promote protection.
Lattice Fence
Lattice fences have also become widely used. These are crisscross strips where light and air can go through; its look is similar to that of a net. They are important as you screen your plants.
Post and Rail Fence/Vertical Board
For setting boundaries, a post and rail fence is ideal for you. Another one is a vertical board. There is no space in between the wood so you are definitely assured to have privacy and security. Unwanted noise and wind will be blocked as well.
Whichever fencing type and wood you choose for your own fence, and whether they are tall or short, you can make them more attractive by choosing colors that are not only good-looking but that they complement the overall look of your garden and home as well.
In any case, picking the right fence, from its material to its quality, is a step much needed to be done. You cannot be lax during this process. Since fences are installed for your own safety, it is necessary to invest and exert much deliberation and effort in shopping and construction.
You have to look out for wooden fencing that can last for a long time. They have to be able to withstand the different weather conditions that you may experience in your area. Rains and strong winds are common problems that you have to ready yourself and your fence. And even if you have installed a capable fence, you have to always check it, clean and maintain it for it to really last.
Landscape gardeners Highgate link can definitely attend to your fencing needs! Not only that, but they can also cater to you in terms of landscaping and gardening in general. You should get in touch with them for more of their services.